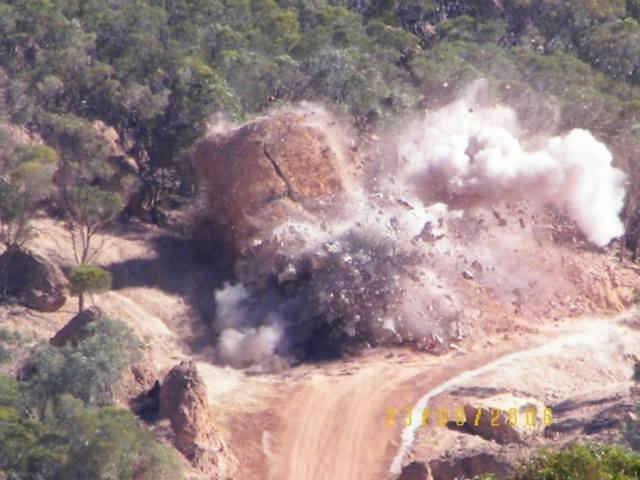 Construction drill & blast has been a large portion of our business over the years servicing Civil contractors, Energy Companies, Councils, Telecommunications, Through to private house holds.
Scope of work has been extremely varied, some examples :-
New housing sub divisions for trench pipe line / service excavations, road cuttings, rock shelf and boulder removal, pole hole blasting for timber power poles up to large diameter foundation holes for towers.
Our project locations have varied from inner city built up areas to cross country power line projects.